We've created gift bundles to make your mom smile! And we're offering them at a discount to make you smile. Include a gift card and get an extra 10% off the bundle price. Each bundle is one of a kind and once it's gone, it's gone. Send us a message to claim it. Gift wrapping included.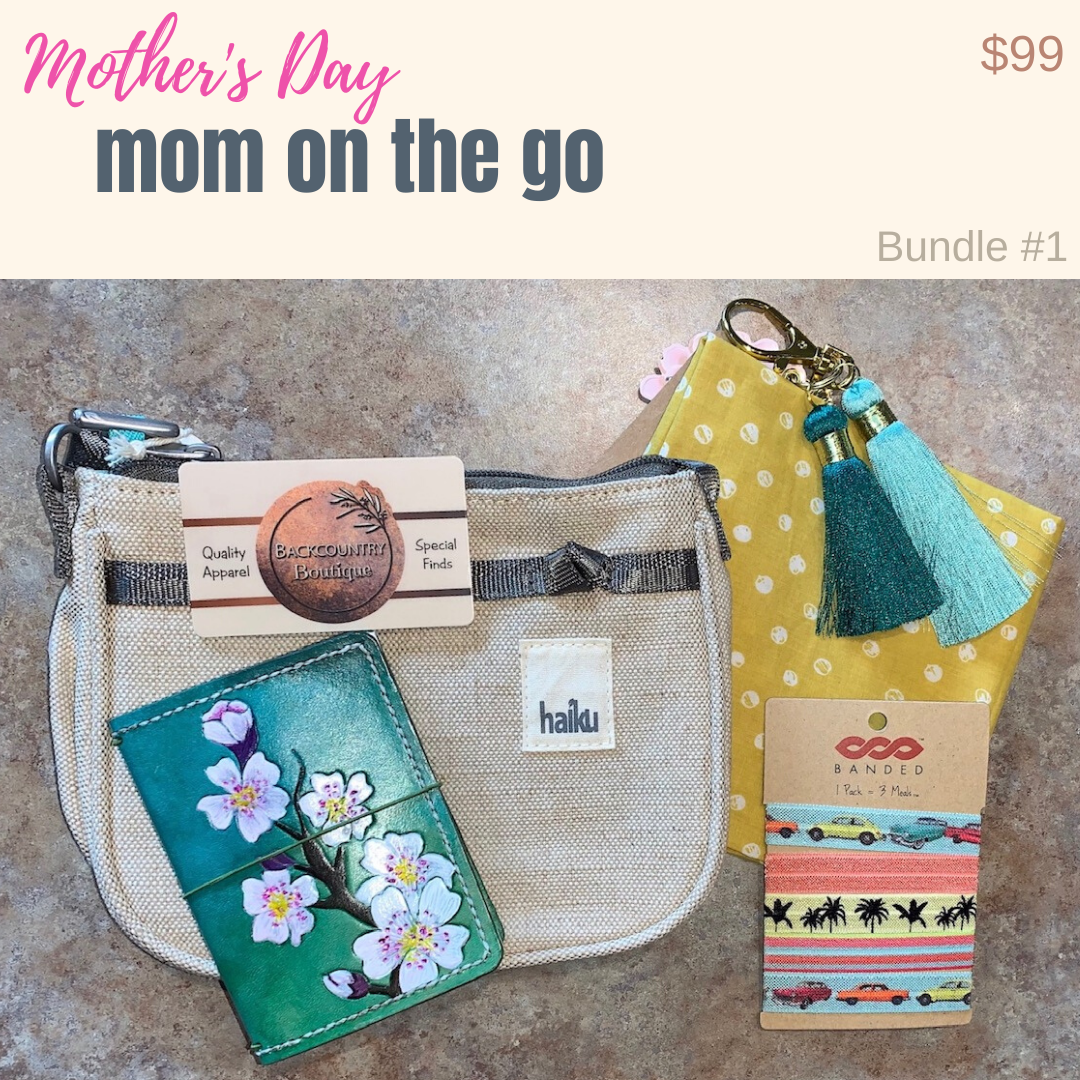 Bundle 1 includes:
Lark crossbody bag, handcrafted leather wallet, hair ties, bandana, twin tassel keychain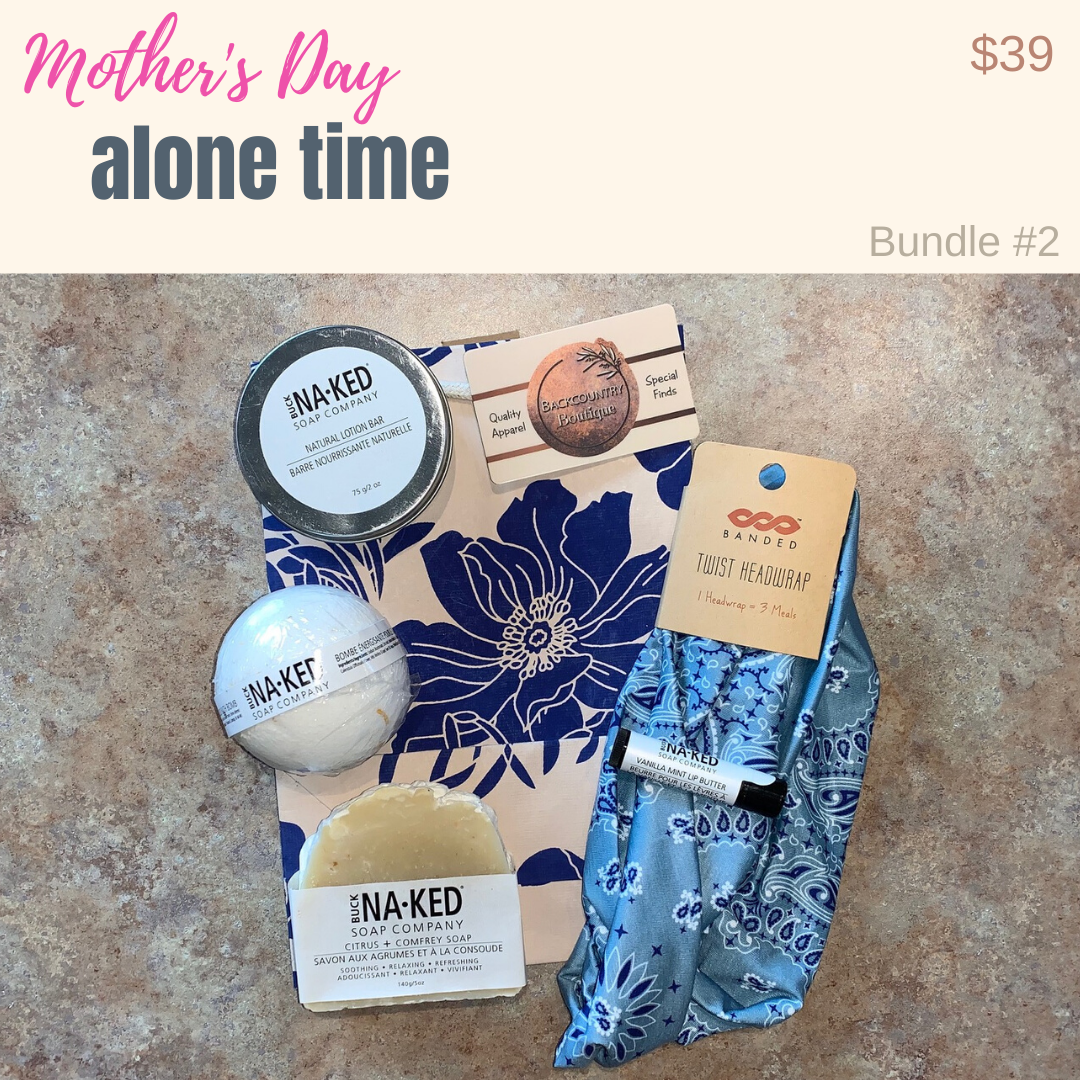 Bundle 2 includes:
soap bar, lotion bar, bath bomb, lip balm, twist headwrap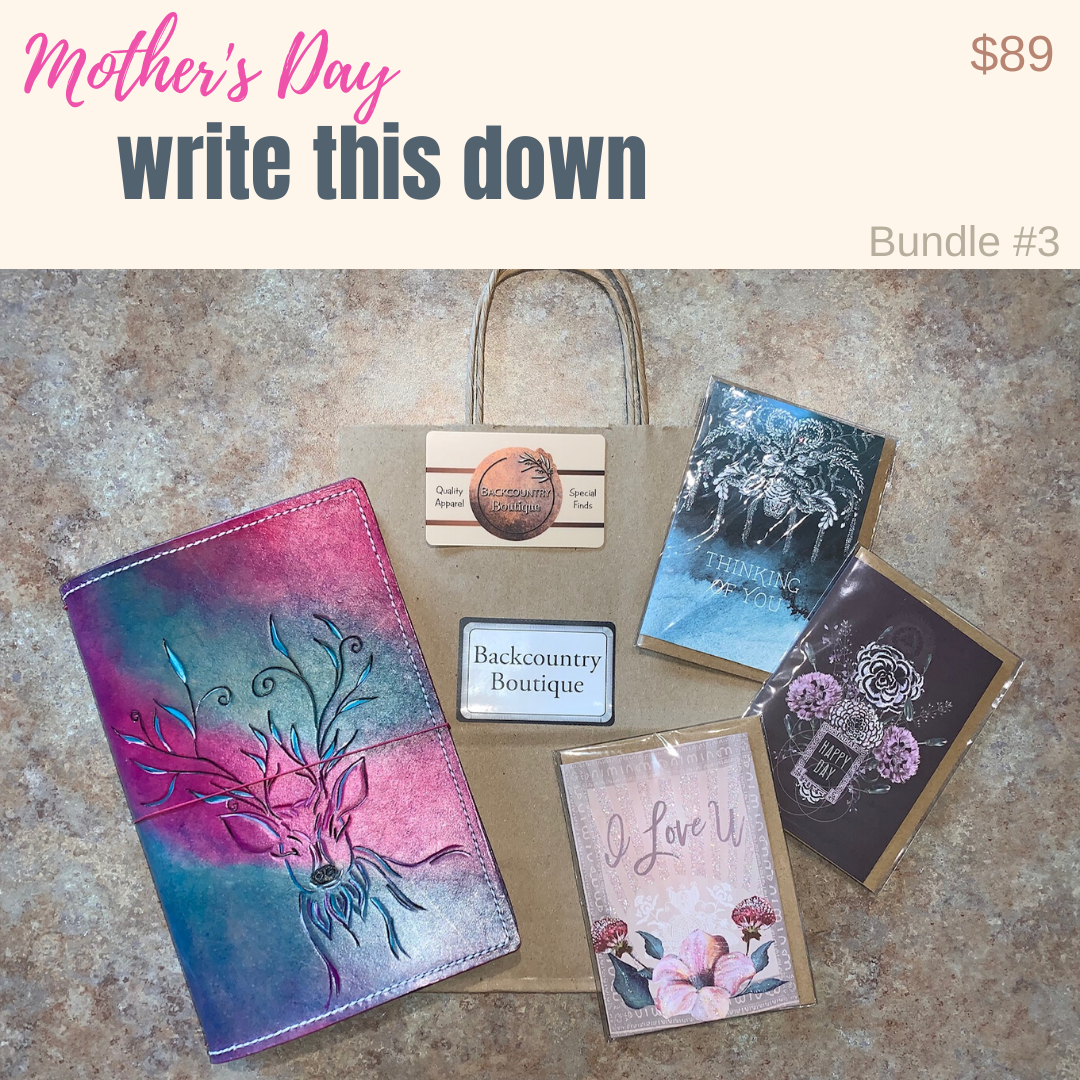 Bundle 3 includes:
handcrafted journal, 3 greeting cards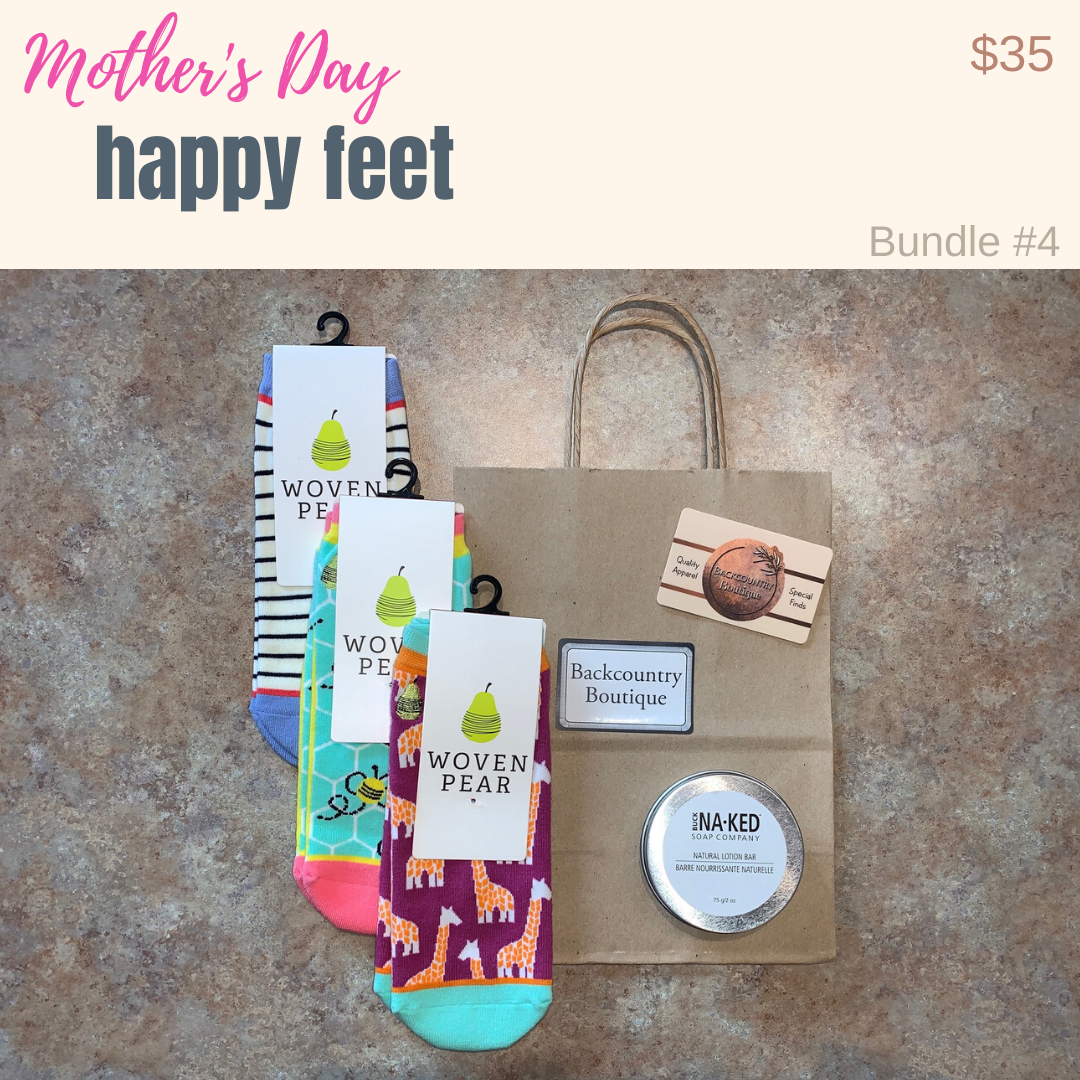 Bundle 4 includes:
striped socks, bee socks, giraffe socks, lotion bar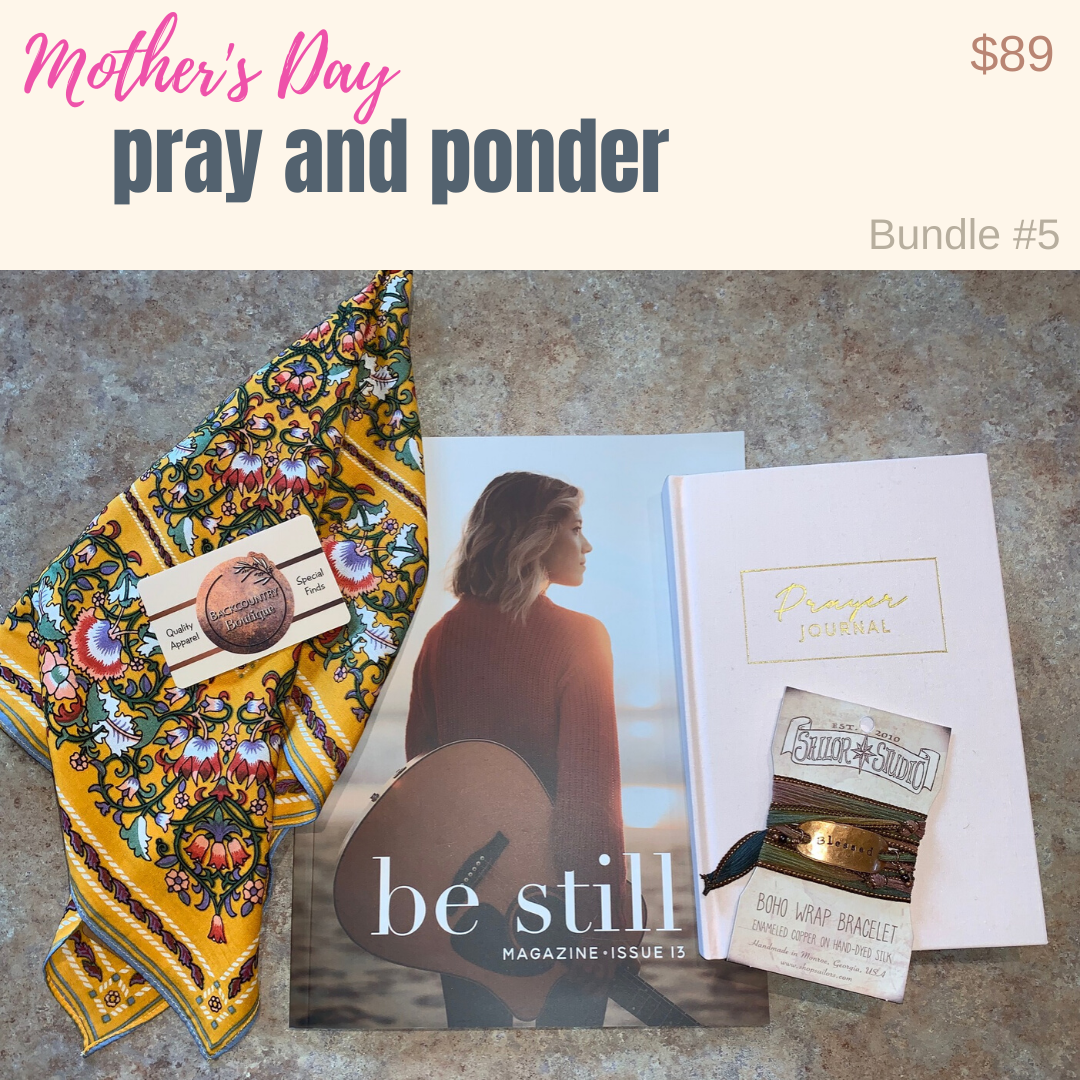 Bundle 5 includes:
bandana, Be Still magazine, prayer journal, wrap bracelet
If you're interested in an item that doesn't include a link, send us a message.