We've had so many forward-thinking shoppers this month who are already buying Christmas presents for their loved ones.  We know some of you are groaning right now because it's only October.  Yes, we get it. 
On the other hand, this year is unlike any other year.  People are shopping earlier for a variety of reasons:
They've been cooped up for months and they just need to get out and do something. 
They aren't going shopping as often so they are being more intentional when they do.
They want to shop early to avoid the crowds that happen closer to Christmas.
One sweet lady told us she had so many grandchildren that she had to start early or she'd never find the time to shop for all of them!  We enjoyed her visit.
What are people buying, you ask?  We made a list just for you.  Here are the top 5 items we've sold as gifts this month: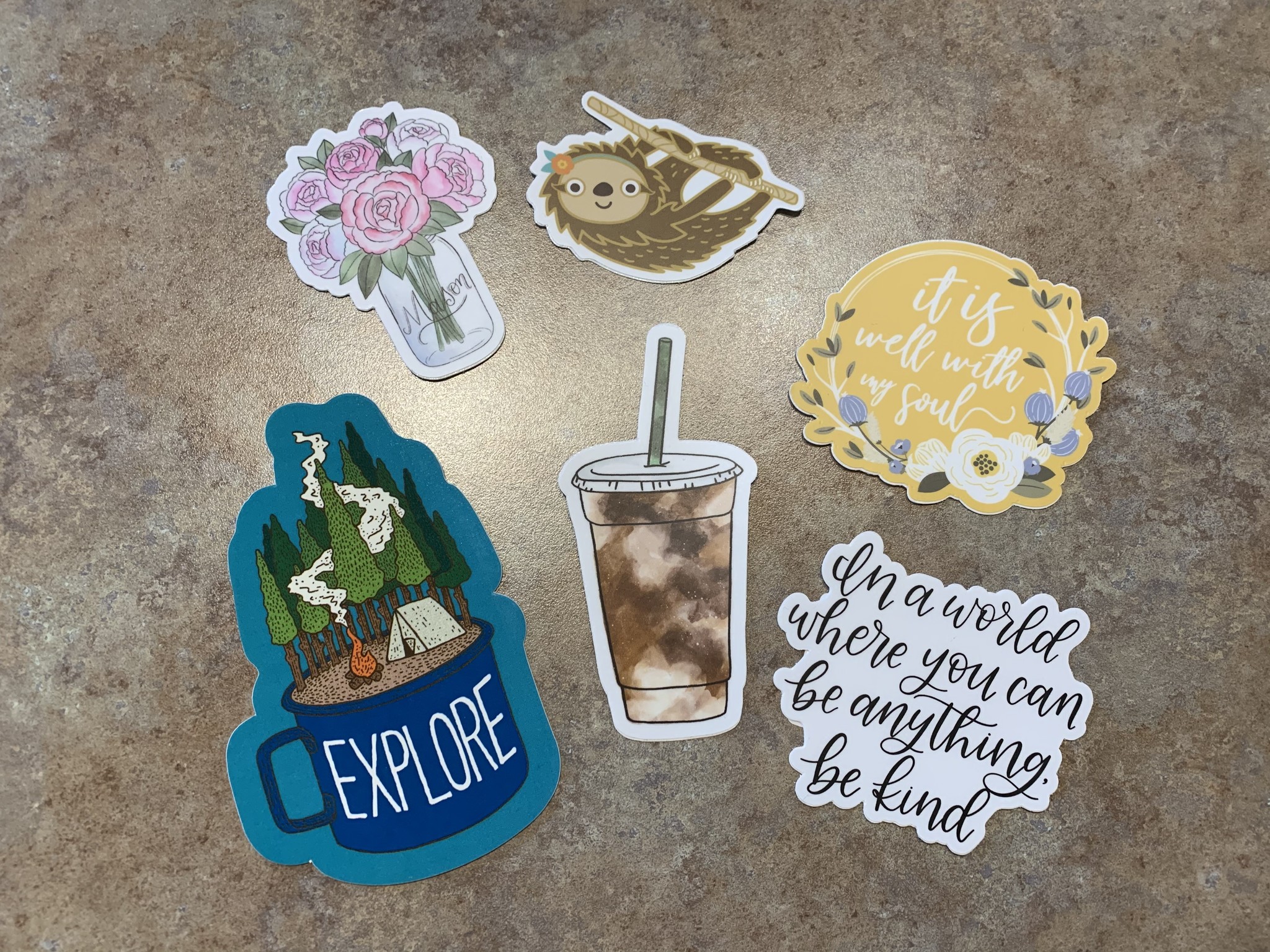 5.  Stickers-  Yes, stickers!  Waterproof vinyl stickers, to be more precise.  People love these!  They use them to personalize water bottles, laptops, car windows, phone cases, and more!  They are weatherproof and last for years.  We have numerous designs to choose from and we are always getting new ones in stock.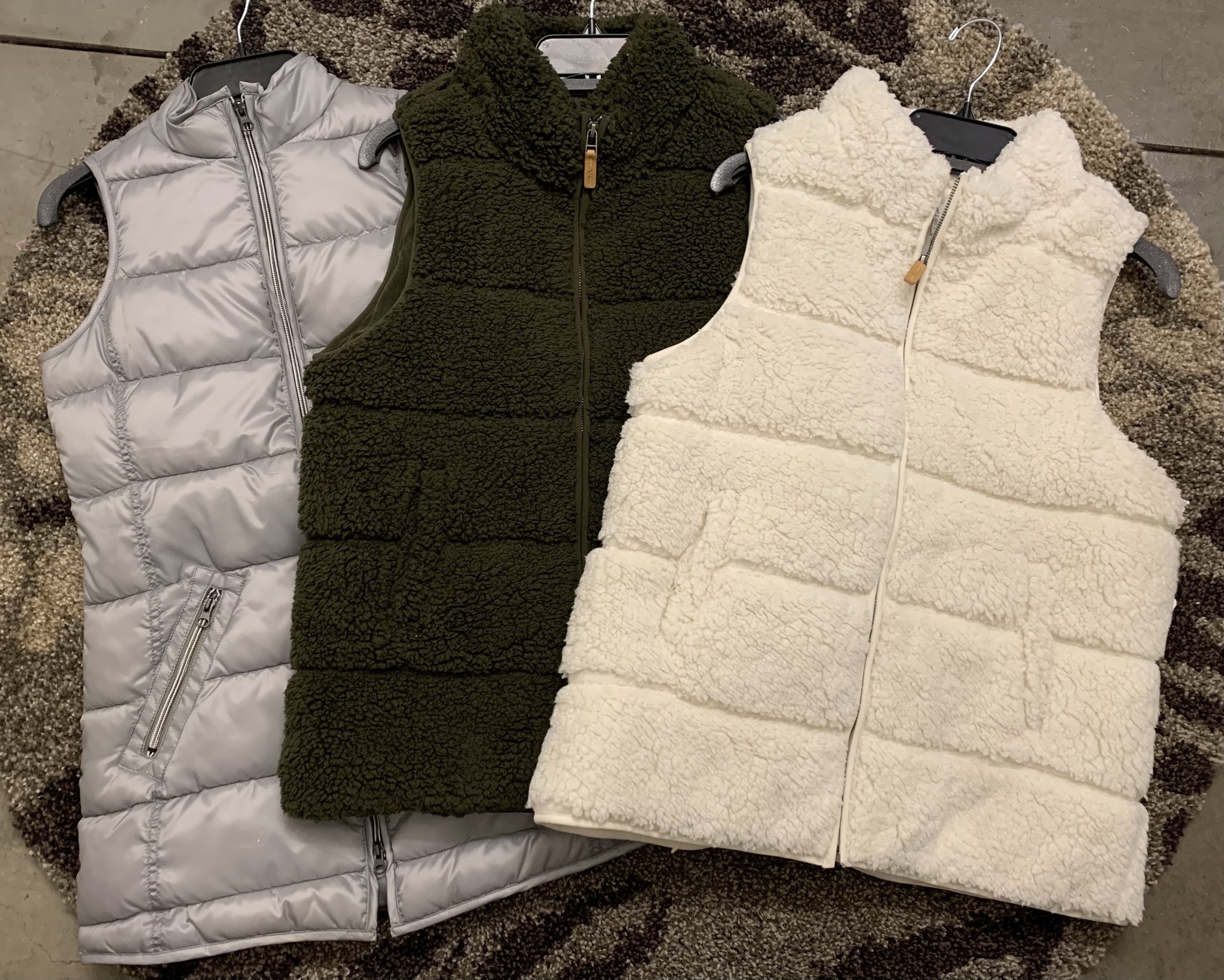 4.  Cozy vests-  Brr!  It's getting cold outside!  Vests are great for adding warmth, color, and fun to your outfits.  Fitted vests are stylish and flattering, while furry vests are more casual.  Both styles have been selling well for us.  Which style would you love to receive as a gift?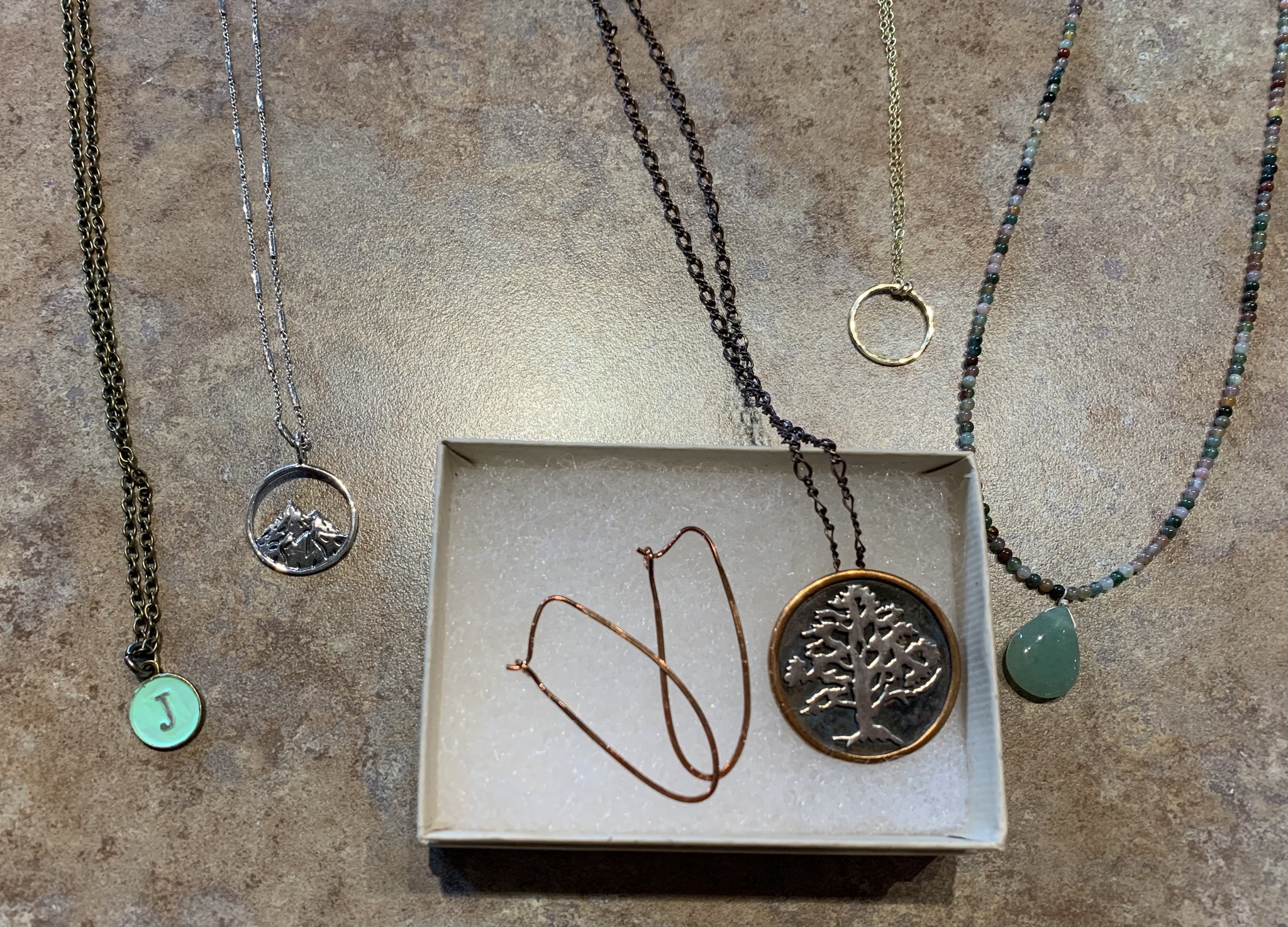 3.  Jewelry-  Earrings are number one, followed by necklaces and bracelets.  We have a great selection of minimalist styles, unique handcrafted jewelry, and fun costume jewelry. You can see some of our collection here, but we will always have more available in our actual store.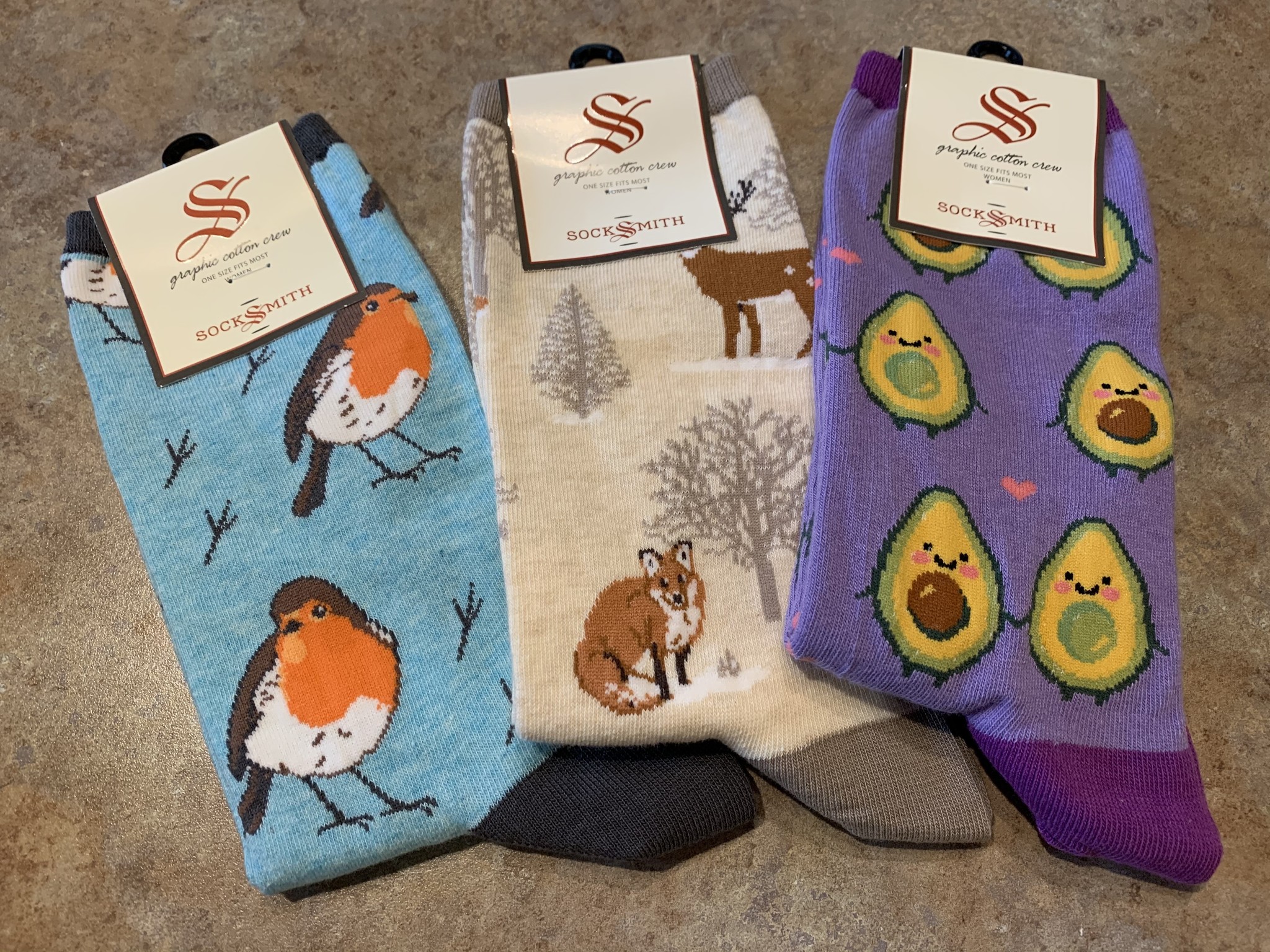 2.  Socks-  Pretty socks, funny socks, warm socks, wool socks, cotton socks, bamboo socks...people are loving all the choices we have to offer!  You'll find something to fit every personality.  We're always adding to our collection to keep our customers happy.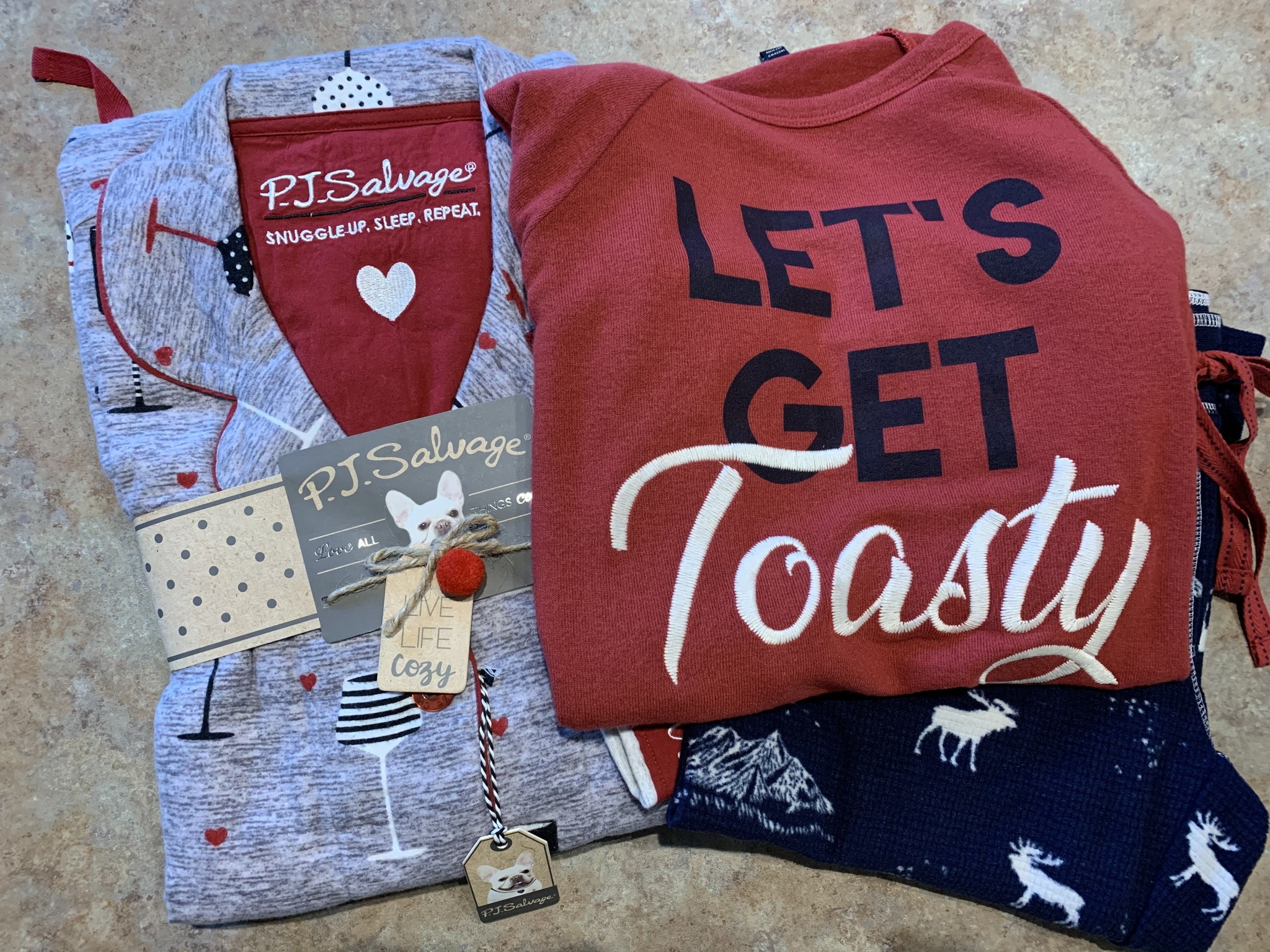 1.  Pajamas-  Of course it's pajamas!  Pj's are a timeless gift that everyone loves.  Do you have nostalgic memories of slipping into your pajamas before climbing into bed?  Such sweet comfort...
We have traditional pajama sets and loungewear separates.  The separates are often be worn as daywear because they are so soft and cozy!  Our pajamas sell out quickly, so if you see something you love, claim it right away. 
That's our quick list of the top 5 gifts we sold through the first half of October.  Which number is your favorite?